BLOOD ORANGE & PISTACHIO OLIVE OIL CAKE
BLOOD ORANGE & PISTACHIO OLIVE OIL CAKE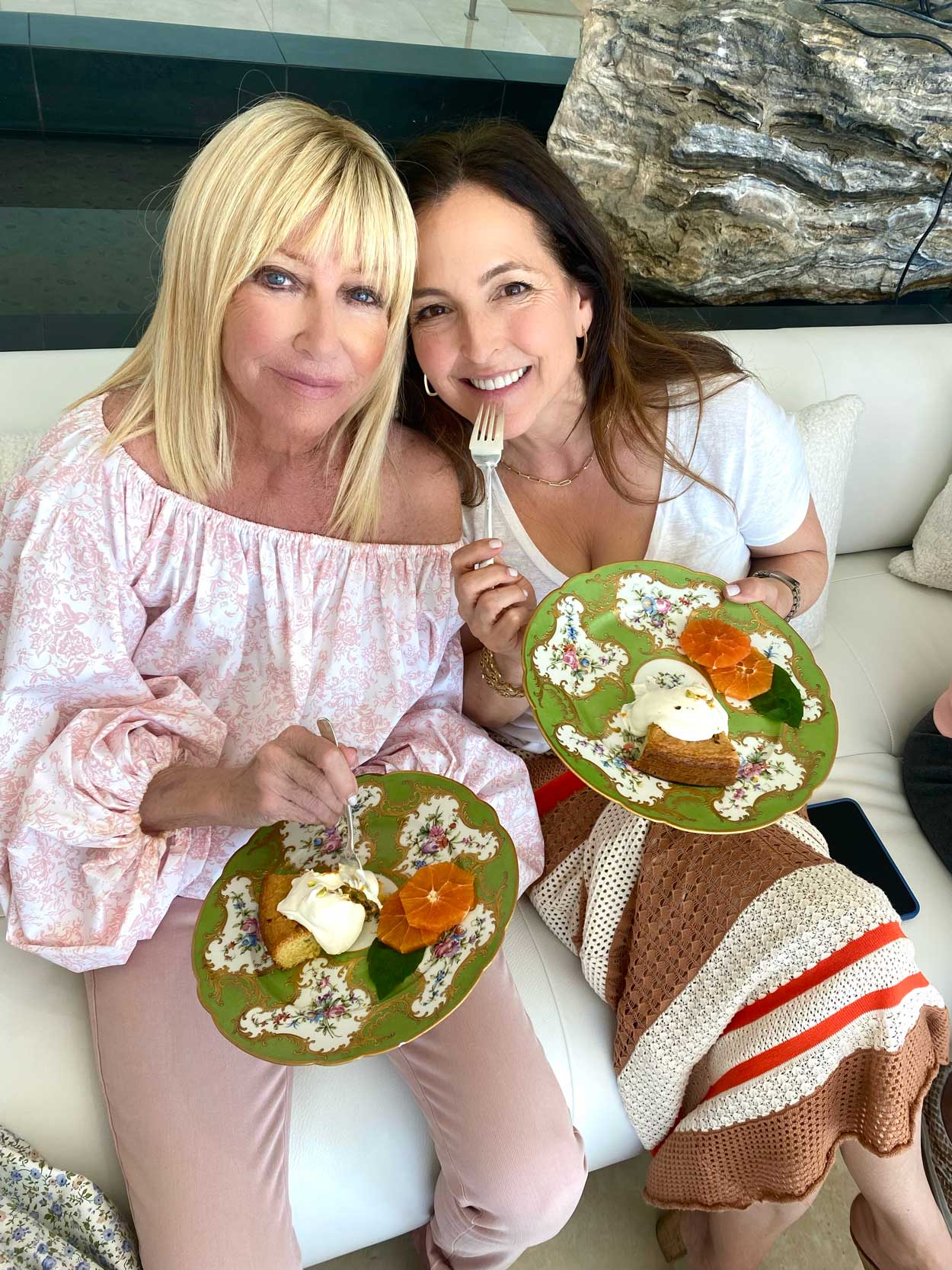 Here is the recipe for the beautiful Mother's Day Cake Caroline whipped up for me. Best Mother's Day ever and this cake is out of this world! The sublime taste of INFUSIO Blood Orange Olive Oil with the crushed pistachios is amazing. Try this – and it's easy to make. Your guest will be impressed. I was!
BLOOD ORANGE & PISTACHIO OLIVE OIL CAKE
1 cup sugar
2 blood oranges (or 1 large orange)
3 large eggs, at room temperature
1 ½ cup all purpose flour
2 teaspoons baking powder
1/2 teaspoon salt
1/4 cup whole milk
¾ cup INFUSIO Blood Orange Olive Oil
2/3 cup toasted salted pistachios, crushed
Powdered sugar, for garnish
Basil leaves, for garnish
Whipped cream, for serving
Preheat the oven to 350 degrees. Using the INFUSIO Blood Orange Oil, lightly oil a 9-inch round springform or cake pan. Line the bottom with parchment paper and coat with a little more oil. Set aside.
To prepare the blood oranges, first zest with a Microplane, avoiding the white pith. Set aside the zested blood oranges to use as a garnish.
In the bowl of a stand mixer, add the sugar and the blood orange zest. Using your hands, crumble the zest into the sugar to infuse the flavor.
In another small bowl, combine the flour, baking powder, and salt. Whisk until combined.  
Add the eggs to the sugar and zest, and beat on high with the whisk attachment until light and fluffy, about 5 minutes. The volume of the eggs should triple. Lower to medium, then add the milk. Gradually add the INFUSIO Blood Orange Olive Oil until combined. Turn down to low and add the flour mixture, until just blended. Remove the bowl from the mixer and fold in the pistachios, reserving a nice handful for the top. Pour the batter into the prepared pan and sprinkle with the pistachios.
Bake on the center rack for about 30 minutes, or until a toothpick inserted into the center comes out mostly clean. Cool on a rack for 20 minutes, or more. Remove the cake from the springform pan and place onto a platter.
For garnishes, supreme the zested blood oranges by carefully cutting off all the remaining skin and white pith. Slice into discs, through the equator of the blood oranges.
To serve, dust the top of the cake with powdered sugar and arrange the basil leaves and blood oranges around the cake. Cut the cake into slices and top with lightly sweetened whipped cream and a few pistachios. Place a basil leaf and blood orange slices on each plate. Lastly, drizzle the cake with a tiny bit of INFUSIO Blood Orange Olive Oil.